Članci Gorana Marjanovića
Kontroverzna energetika Rtnja i Tesline Tehnologije
Datum postavljanja:Mon Sep 22, 2014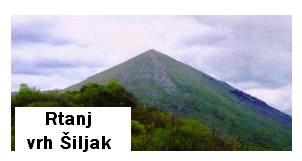 Piše: dipl. inž. Goran Marjanović
…upotrebom konvencionalno-klasičnih mernih uređaja i merenjima po trenutno najsavremenijoj geomorfološkoj naučnoj metodologiji potvrđeno je prisustvo energetskih polja strukturno veoma biskih "Nehercijanskim" talasima Nikole Tesle….
Planina Rtanj, oduvek je plenila svojom lepotom a brojnim ljubiteljima prirode dobro su poznate sve blagodeti bistrih izvora, čistih voda, listopadne i četinarske šume kao i raznovrsnog biljnog i životinjskog sveta. Ipak, planina Rtanj, mnogima je poznata po čudnim dešavanjima i emanaciji nekih "neobičnih energija", koje naučnici nazivaju "energetskim fenomenima" a neki, orgonskom, či, bio energijom i sličnim. Bilo kako bilo – mnogo je radoznalih istraživača prokrstarilo tom planinom uzduž i popreko istražujući je – svako na svoj način, raznim aparatima, tehnikom i metodom.
Read more: Kontroverzna energetika Rtnja i Tesline Tehnologije
ГОРАН МАРЯНОВИЧ «МИР АНАЛОГИЙ – СХОДСТВО МИРОВ»
«МИР АНАЛОГИЙ – СХОДСТВО МИРОВ»
Сравнение материальных, частиц, волновых и духовных «форм» существования материи
«Даже высшие первобытные Духовные разумы, чтобы стать божественными, то есть полностью осознать Бога, должны пройти через человеческую стадию. «Человеческая» относится не просто к нашему, земному человечеству, но к смертным, которые населяют любой мир, то есть к тому разуму, который достиг равновесия материи и духа, какое мы имеем сегодня».
«Каждая целостность должна завоевать для себя право стать божественной путем познания самого себя… «Бессознательное развило Универсум исключительно в надежде достичь отчетливого познания самого себя», другими словами – стать ЧЕЛОВЕКОМ. Это также объясняет и скрытое каббалистическое значение выражения: «дыханиестановится камнем, камень становится растением, растение становится животным, животное становится человеком, человек становится духом, а дух становится Богом».
Е.П.Блаватская, «Тайная доктрина»
Read more: ГОРАН МАРЯНОВИЧ «МИР АНАЛОГИЙ – СХОДСТВО МИРОВ»
TeslaGen T-7
TeslaGen T-7
Tesla Scalar waves generator
Unique bioenergetics stimulator for prevention and health improvement
TeslaGen

is

:
Ø Bioenergetics stimulator that improves the energy matrix of all living beings, stimulates self-healing.
Ø Increases the flow of vital life energy.

Ø Regenerates and harmonizes the bioenergetics field of the body as a whole and maintains the energy balance of all organs, up to the level of cellular structures – Positive effects on the overall structure of the organism are achieved.
Ø Vitalizes food and water for humans, animals and plants.
Ø TeslaGen`s scalar field stimulates plant growth.
Ø TeslaGen acts as an ambient bioenergetics regulator, i.e. It harmonizes the subtle-energy of space.
Ø TeslaGen emits scalar bio-field that purifies and improves the structure of the ambient field of living space, reduces the impact of electro-magnetic smog, eliminates the harmful effect of EM fields, including geopathogenic radiation.
Ø TeslaGen is kind of "bio-energy fountain," the fountain of life energy that stimulates the energy balance of a man with his natural surroundings, creating a high quality environment and a healthy ambience, very similar to that as in the area of pure and untouched nature.
Ø Stimulates creativity and concentration in learning.
Read more: TeslaGen T-7
Scalar waves are helping self-healing by acting on the sub-atomic level - TeslaGen T-7
Scalar waves are helping self-healing by acting on the sub-atomic level - TeslaGen T-7
... Thus we are able to easily focus our own personal time-space vessel from the everyday emotional and mental waves to the calm waters of serene relaxation...
Traditional therapies with scalar fields imply that the normal electromagnetic fields have a certain direction (the so-called vector fields). New devices that are enabling the creation of scalar fields are special in a way that they are making the fields without any directional vectors. These special fields arise when two opposing vectors cancel each other out, as the peak of one wave merges with the other wave's lowest point. At the same time there can be a cancellation of the applied energy, or power, but not the information. These waves are called 'scalar waves' or informational fields. The world famous scientist and inventor Nikola Tesla inaugurated the concept of scalar waves by describing the non-electromagnetic fields of potential that cannot be measured by standard electrical detectors. However they leave clear traces in nonlinear systems (plasma, crystals, semiconductors, live cells).
Thanks to its performances, scalar waves go beyond the atomic level of the cells in the body, while electromagnetic waves are rejected by the electron cloud.
Thus, it becomes understandable that the devices for the creation of force fields which work with scalar waves have a much more comprehensive effect on the body and that on the basis of their 'deep penetration' they possess certain features, mentioned at the beginning, which are affecting the expansion of consciousness. (Nikola Tesla)
Read more: Scalar waves are helping self-healing by acting on the sub-atomic level - TeslaGen T-7